We've Helped Them All,
We Can Help You, Too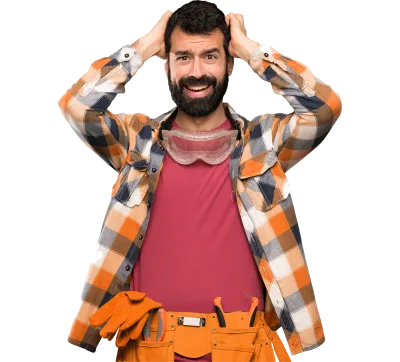 Over-Achieving DIYer
Did his homework, watched all the YouTube videos
Still had weeds that would not go away
Hired Turf Masters and saw improvement within months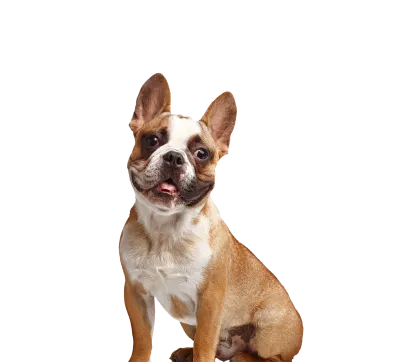 Rocky, The Dog
Weeds are taking over and he has nowhere to play
Won't pee on anything but luscious, green grass
With Turf Masters, his territory is green, thriving, and ready to play fetch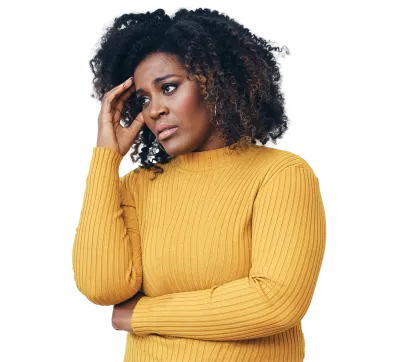 Unhappy Wife
Husband thinks he knows how to fix the yard
Wants him to spend more time with her and the kids, not watching the grass
Scheduled Turf Masters and now they're off on a vacation


A Comprehensive Program For A Healthy Lawn You'll Love
Turf Masters utilizes unique, properly timed treatments of pre- and post-emergent weed controls and fertilization designed to keep your lawn looking its best year-round.
Our Annual 7-Treatment Lawn Care Program
We can start your lawn care service anytime during the year, but your results may vary depending on the time of year you start. We recommend a full year of treatment for optimal results.

We Believe In Giving You
A Lawn You Can Be Proud Of
And, most of all, we offer a level of care and service that only a local company can provide.
Acres Of Grass Treated Annually
Services Completed Every Year
Back To Homeowners For Not DIYing
Experience Turf Masters'
Comprehensive Lawn Care Program
We're confident you'll be happy and won't look anywhere else.
Lawn Care And Beyond
Our Suite of Services Compliment Our Custom Lawn Care Programs
We specialize in comprehensive lawn care services, including fertilization and weed control for Zoysia, Bermuda, and Fescue lawns.
We also offer Lime Treatments, Tree & Shrub Care, Core Aeration, Core Aeration & Seeding, Growth Regulators, Fungicide Treatments, Mosquito Control, and Fire Ant Control.

Important Information & Helpful Resources
Lawn care is complex. Lawns and ornamentals are subject to environmental conditions, insects, diseases, weeds, and more. Knowledge is power, so check out our blogs.
We Value Customer Feedback
Reviews and feedback from our customers are invaluable. The feedback allows us to address any concerns and issues that customers may have. It also allows us to recognize a job well done and praise our team members. Read some of the feedback our customers have left for us.
Jordan B.
Great service every-time!

John K.
Good service and scheduled on time. No complaints

Mike M.
You always give a heads up you are coming. Techs are courteous and the product works. One thing to add to future clients is for them to be patient in that first 6-9 months. Once that period is over, all previous weeds just do not return.

Connie C.
Treatments of growth regulators and yearly treatments has help our grass tremendously. Builder left us with crappy soil and grass. Andrew recommended our current plan. Five years and Turf Master has created a beautiful yard for us. Kendall is very courteous and helpful to guide me on what my role is in cutting and watering. Keep up the awesome work and customer service.

Jerry M.
The service was great, Eric Smith and his colleague aerated my lawn and put down fertilizer. The difference between what they did compared to last year's aeration was so much better. They took their time and made sure did several passes with the aerator. So many more plugs than lat year. I just felt the crew last year was in a big hurry to get done. Eric and his helper need to know that they did a great job. Send them back out in 2023!!
Ryan K.
Friendly and knowledgeable technicians at every visit which is most important! Lastly, always pleased with the results. Slowly getting all my neighbors to switch to Turfmasters bc of the results my lawn has.

Christa B.
My grass always looks wonderful thanks to your team. Neighbors stop and ask who help me with my lawn. I told them ya'll take care of my lawn otherwise, it would not look great. Thanks for being a blessing.

Gary M.
Lawn looks great. Technician is always attentive. We are notified in advance of treatment which is very important to us so we can secure our dog. She is super friendly and given half a chance, she would run away w technician. Not really but she might try and love him to death

Susan G.
The scheduled services are making a difference in my lawn, trees & shrubs. The customer service is great. Whether I call or email they are always responsive, helpful and friendly. If there is an issue they take care of it and often at no charge.