We've Helped Them All,
We Can Help You, Too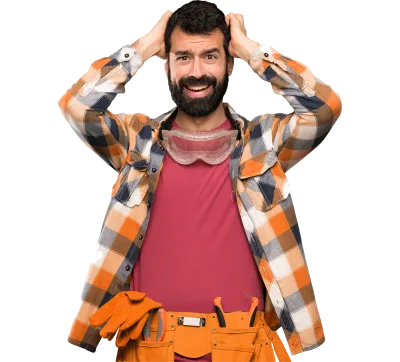 Over-Achieving DIYer
Did his homework, watched all the YouTube videos
Still had weeds that would not go away
Hired Turf Masters and saw improvement within months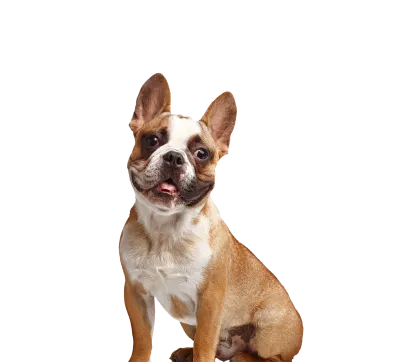 Rocky, The Dog
Weeds are taking over and he has nowhere to play
Won't pee on anything but luscious, green grass
With Turf Masters, his territory is green, thriving, and ready to play fetch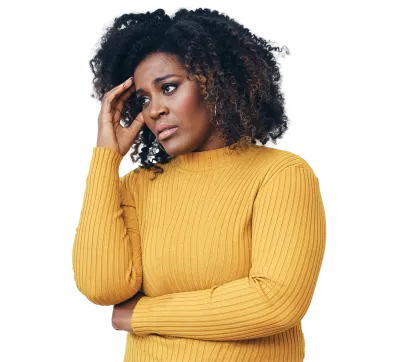 Unhappy Wife
Husband thinks he knows how to fix the yard
Wants him to spend more time with her and the kids, not watching the grass
Scheduled Turf Masters and now they're off on a vacation


A Comprehensive Program For A Healthy Lawn You'll Love
Turf Masters utilizes unique, properly timed treatments of pre- and post-emergent weed controls and fertilization designed to keep your lawn looking its best year-round.
Experience Turf Masters'
Comprehensive Lawn Care Program
We're confident you'll be happy and won't look anywhere else.
We Believe In Giving You
A Lawn You Can Be Proud Of
And, most of all, we offer a level of care and service that only a local company can provide.
Acres Of Grass Treated Annually
Services Completed Every Year
Back To Homeowners For Not DIYing
Lawn Care And Beyond
Our Suite of Services Compliment Our Custom Lawn Care Programs
We specialize in comprehensive lawn care services, including fertilization and weed control for Zoysia, Bermuda, and Fescue lawns.
We also offer Lime Treatments, Tree & Shrub Care, Core Aeration, Core Aeration & Seeding, Growth Regulators, Fungicide Treatments, Mosquito Control, and Fire Ant Control.

Important Information & Helpful Resources
Lawn care is complex. Lawns and ornamentals are subject to environmental conditions, insects, diseases, weeds, and more. Knowledge is power, so check out our blogs.
We Value Customer Feedback
Reviews and feedback from our customers are invaluable. The feedback allows us to address any concerns and issues that customers may have. It also allows us to recognize a job well done and praise our team members. Read some of the feedback our customers have left for us.
Dave L.
All I can say is WOW. Turf Masters is one of the best lawn care companies I've ever had. I have tried to take care of this myself and it got out of control. They came out and took care of my lawn and now it looks really good. I could not recommend them enough. All I can say is try it for yourself and you will not be disappointed.

Andrew L.
Used them for 2 years and counting. Terrific service, great results, excellent price.

Katy B.
Our lawn has never looked so good since hiring Turf Masters! We've used other companies in the past, so it was easy to see the difference in professionalism and results. They are quick to respond to us and have reasonable rates that allow us to have the best lawn we can have!

Jamie K.
Had Turf Masters take over lawn care last year. I Was beginning to lose control of the yard, but within 3 months it was under control, and my yard was green and lush all throughout the summer months, and had no weeds during the winter months. So far this year, it has stayed clear and has a very rich green color.

Kelly P.
Our yard looks better than ever! We love the service Turf Masters has provided. In a short amount of time, our yard has gone from patchy grass with a lot of weeds, to looking like a golf course! The technicians are on top of what needs to be done, and will always handle questions or concerns.

Tina G.
My experience with Turf Masters has been GREAT!! Every time they show up to service my lawn, they ring the front bell to let me know they are here. 7 months later, I have THE GREENEST LAWN in the neighborhood! My Rep (Shawn) has always been responsive in answering my questions and coaching me along the way.

Great communication, great service…HIGHLY RECOMMEND!!!

LaAngel E.
I love that I'm actually seeing results, my grass is weed-free and plush. The lawn technicians are always nice and work around my existing flowers and shrubs with ease.

Jeff L.
Have been with Turf Masters for around 15 years and my fescue lawn is consistently one of the best, if not the best, in my neighborhood. Nice deep green color. Also, have them do the fungicide treatments in the summer to prevent brown patch. I have them aerate and overseed every September, doing this keeps a thick lush lawn. Could not be more pleased with Turf Masters! Have referred several neighbors over the years. Great service all around!

Gary D.
We've used Turf Masters for several years and they have been diligent about keeping our lawn in excellent condition. More importantly, whenever we've had a concern about the yard they have been incredibly responsive.