Core Aeration & Seeding
A Must For A Beautiful Fescue Lawn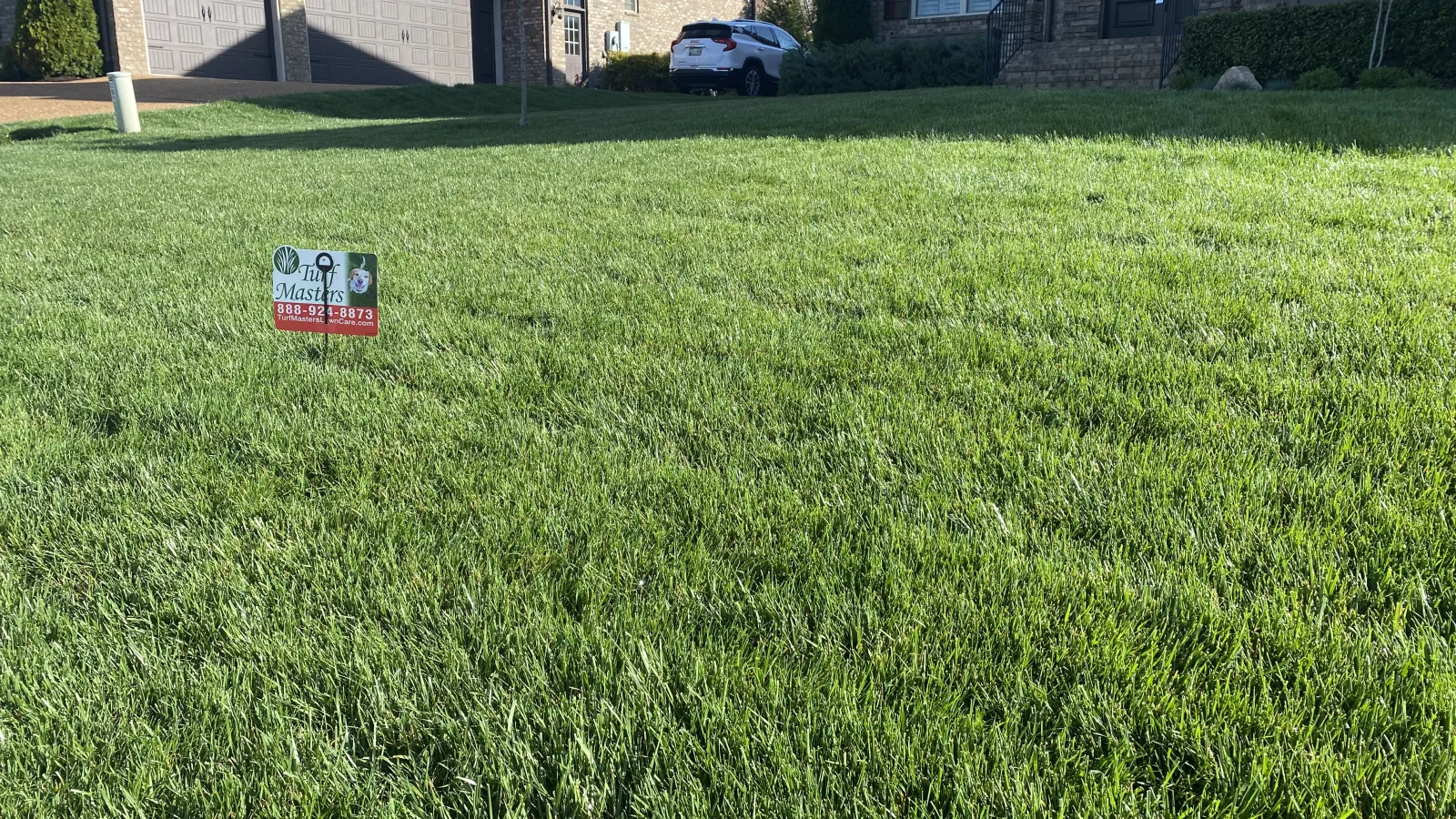 Ready For A Thicker Fescue Lawn?
Core aeration and seeding promote growth in bare areas and help your Fescue lawn better resist drought, heat, and fungi. Our Famous "Double Pass" Aeration is the removal of small plugs from the soil allowing oxygen, water, and nutrients to get down in the soil. After aeration, we over-seed your lawn with a blend of Fescue seed tested for maximum tolerance against drought and disease.

Benefits of Core Aeration & Seeding
Loosens the clay soil allowing oxygen, water, and nutrients to reach the roots
Helps roots grow deep so the lawn can better tolerate drought, heat, and fungi
Controls thatch by providing oxygen to the microorganisms that break down the thatch layer
Improves drainage
Promotes growth in thin, bare areas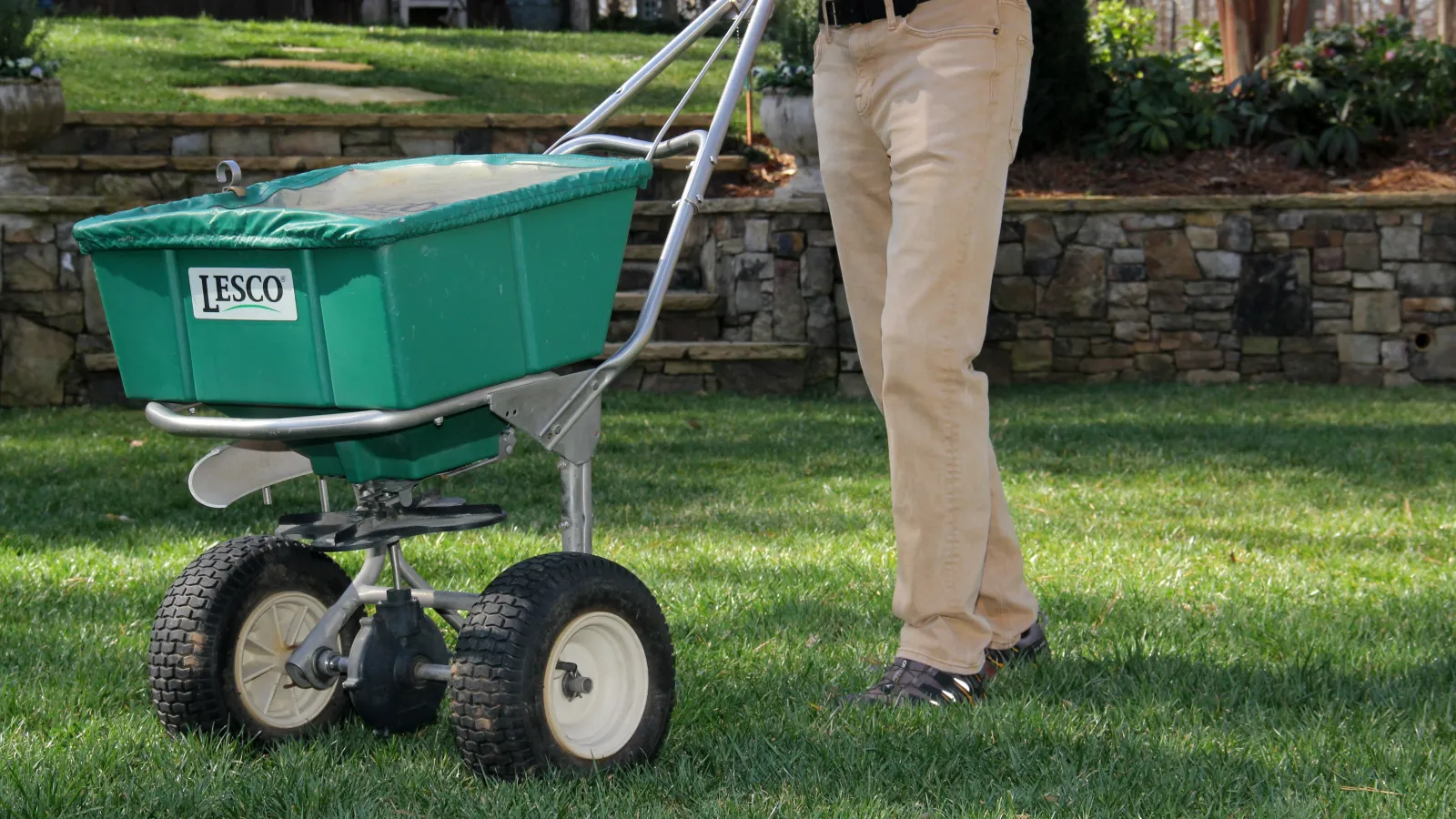 The Importance of Aerating & Seeding Fescue
Seeding after aeration is important because Fescue is a clump-style grass and spreads primarily through tillers. Tillers are vertical shoots that grow from the base of the grass plant itself. More importantly, though Fescue does produce short rhizomes, its spreading capacity and ability to self-repair after the damage is limited. Therefore, seeding is imperative. At Turf Masters, we broker our own seed for over-seeding. We choose our seed based on findings from the National Turfgrass Evaluation Program (NTEP). Above all, we only choose varieties of Fescue seeds shown to have superior resistance to drought, disease, and heat stress. Starting with the best seed makes a big difference.
You won't find this seed in any big box store!
Fall Is The Best Time To Aerate and Seed Fescue
You may not be thinking of a vibrant green lawn as temperatures cool and leaves begin to fall, but autumn is a critical time to take important steps toward ensuring a beautiful lawn year-round. Fall is the start of the peak growing season for Fescue turf. Therefore, aerating and over-seeding in the fall—cool nights and warm days—allows the new seed to germinate and establish a deep root system for a healthier lawn next year. Furthermore, this service is completed by our experienced Route Managers using commercial-grade aerators and a custom-blended seed.

Resources & Information For Homeowners
Read our blogs to learn more about core aeration and seeding, a vital service for Fescue lawns.
Core Aeration & Seeding Frequently Asked Questions

What does aeration and seeding do for Fescue grass?

Core aeration and seeding promotes growth in bare areas and helps your Fescue lawn better resist drought, heat and fungi.

When should I aerate and seed my fescue lawn?

We recommend core aeration and overseeding Fescue once a year in the fall, just before it goes into its active growing season.

How should I prepare for aeration and seeding service?

Mow your lawn 1″-2″ in height.
Bag the clippings and rake out any excessive thatch.
If your lawn is being renovated, rake up all dead weeds and dead grass.
Water thoroughly. We suggest watering one hour per zone the night before your service.
Mark all sprinkler heads, shallow cables, invisible fence wires, etc.
Make sure pets are inside and gates are unlocked.
What do I need to do after Aeration and Seeding Service?

After the aeration and seeding service is completed, your lawn will need daily attention. The new Fescue seeds will need to stay moist. This means some amount of watering will be necessary daily. Because of the variances in lawns, irrigation systems and watering methods, giving an exact watering time is impossible; however, a good guideline is to never let the seeded areas become completely dry and don't allow standing water. Your Route Manager will provide additional information about caring for your lawn after service.

Will Fescue spread without aeration and seeding?


No. Fescue is a clump style grass which means that it grows in clumps instead of spreading horizontally by rhizomes like Bermuda and Zoysia. Because of this, seeding your Fescue lawn after aeration is important for new grass growth and repairing areas that may be thin due to excessive traffic.

Can I mow my freshly seeded Fescue?

No. We recommend waiting 3 weeks after seeding to cut your grass.