Fungicide Treatments
For A Healthy Lawn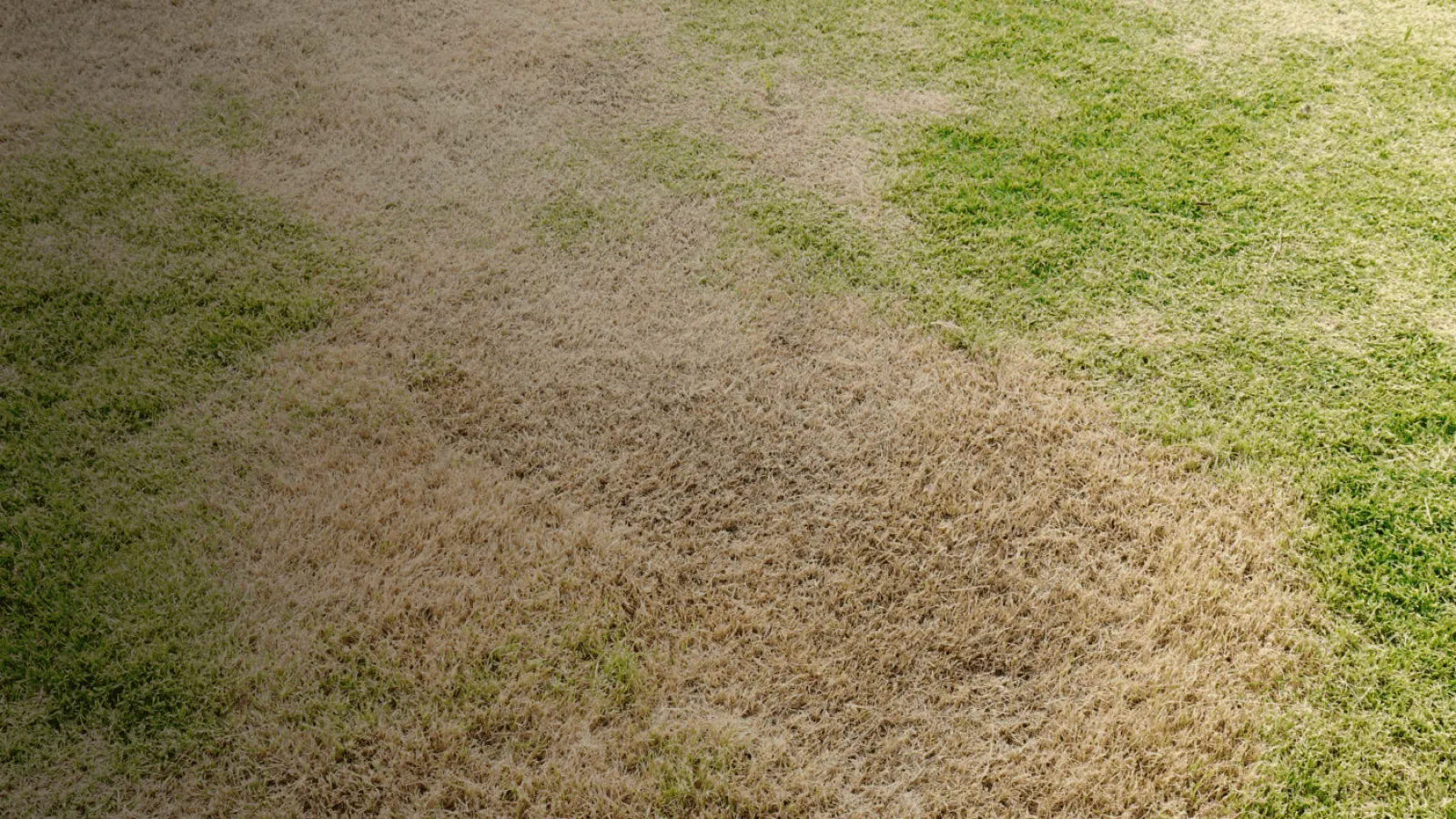 No One Wants Unsightly Fungus In Their Lawn
Fungicide Treatments are the solution. Fungal diseases in your lawn can not only be embarrassing but are often difficult to eradicate without the appropriate products and proper care. Different fungi attack different types of lawns and our Fungicide Program treatments can help prevent the most common, unsightly fungal diseases that can destroy your lawn.

Fungus Is Best Treated Before It Starts
Diseases such as Brown Patch, Zoysia Patch, and Dollar Spot are best treated before they start. We offer preventative and curative options to control lawn disease and fungus. Our Fungicide Program is perfectly timed to prevent and correct any diseases that may arise.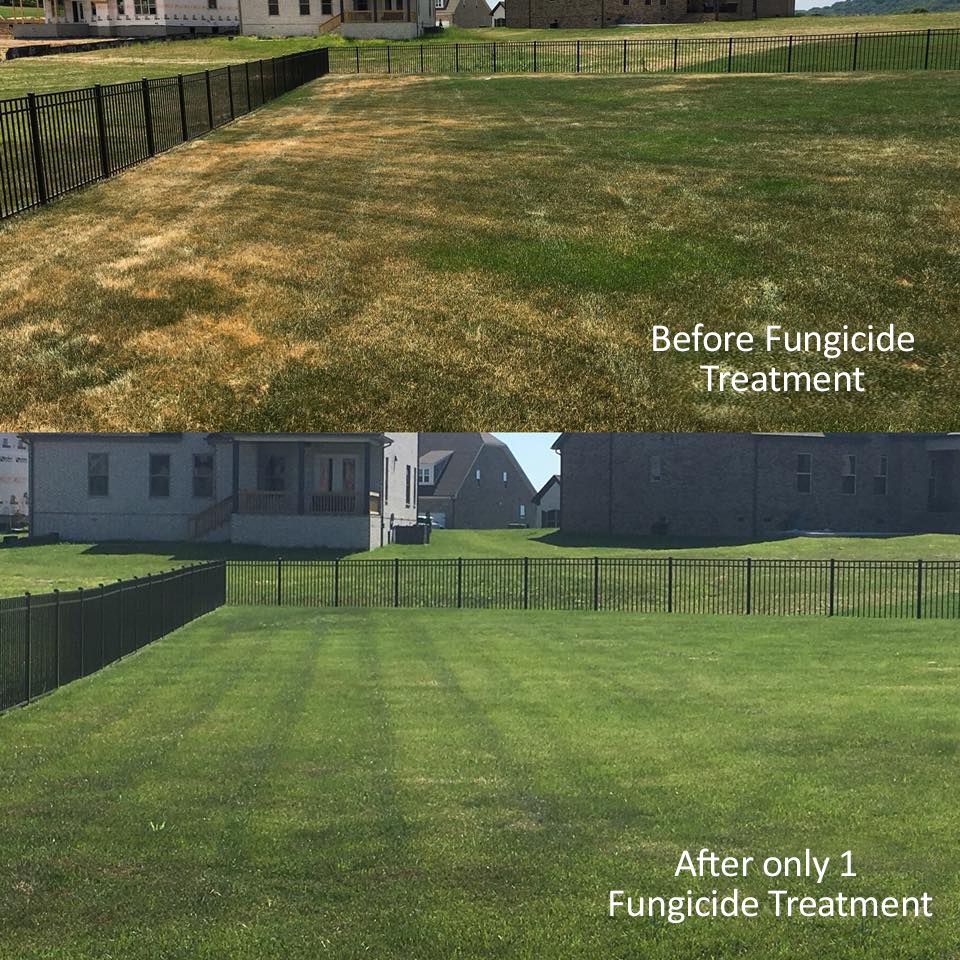 Our Fungicide Treatments Include:
Tailored treatment for your specific fungal disease
Preventative and curative solutions
Appropriate amounts of product applied at the appropriate time
A plan to help you take care of your lawn after we complete the treatment
Contact Us To Treat Your Lawn Fungus
Resources About Lawn Diseases & Fungus

Learn more about common lawn diseases and how they can be prevented and treated.
Common Fungal Diseases In The Southeast
What are fungicide treatments?

Fungicide treatments can help prevent and resolve fungus and disease issues in your lawn.

When should I have fungicide treatments?

Our program consists of 5 treatments about 30 days apart May through September. Even if you start later in the season, you will still see the benefits of fungicides.

What is brown patch fungus?

Common in Fescue lawns
One of the most destructive of all turfgrass diseases
Most common in Fescue lawns in late spring and early summer when temperatures start to rise
Caused by different strains of Rhizoctonia solani
Develops when the daytime temperatures are 75-90 degrees Fahrenheit and humid, nighttime temperatures are above 60 degrees Fahrenheit
Once started, Brown Patch lawn disease spreads fast
First appears as circular areas of brown and dead grass surrounded by a narrow, dark ring
Preventative Fungicide treatments May to September are your best weapon against Brown Patch.

If you suspect you have Brown Patch, it should be treated immediately.
What does brown patch fungus look like?
What is zoysia patch fungus?

Common in Zoysia grass


Occurs in the spring and fall—warm days and cool nights—when grass is coming out of or into dormancy
Begins as small circles of 6 inches across and can grow as large as twenty feet
The center of the ring is filled with brown, damaged grass, while the circumference has a distinctive orange hue
Most common in lawns that have thick thatch, poor drainage, shade and restrictive air circulation
Damage can last until warmer weather allow for recovery and active growth Doesn't affect roots, so grass will grow back

This patch will not go away without proper fungicide treatment. The good news is there are preventative fungicides you can apply to prevent this disease and we can help with this!

What does zoysia patch look like?
What is dollar spot disease?

Common in Bermuda lawns


Caused by a fungus that lives in the soil—Sclerotinia homoeocarpa
Most active from late spring through early fall during humid weather and warm days
Small, white or straw-colored circles about the size of a silver dollar
Grass looks brown, almost dormant when disease is present
Attacks the leaf blades, not the roots
After treatment, it may take several weeks for symptoms to disappear

If untreated these spots will eventually grow together, leaving large patches of dead-looking grass on your lawn.

What does dollar spot look like?