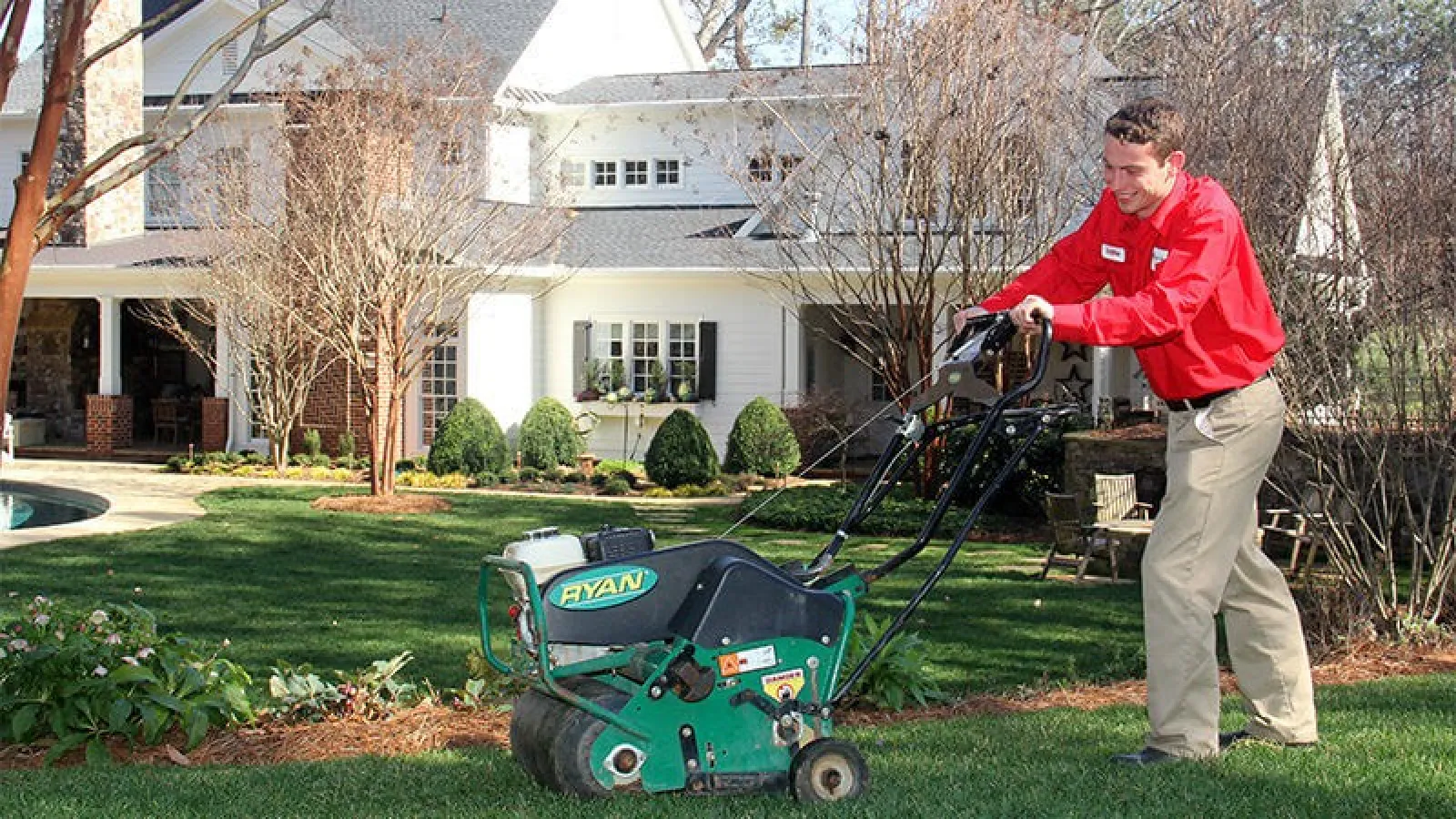 The Importance of Fescue Aeration and Seeding
In order to maintain a healthy fescue lawn year round, it's important to aerate and seed once per year, and now is the time. Because fescue is a cool season grass, September and October are perfect months to core aerate and overseed your lawn.
What is aeration and overseeding?
Core aeration is the removal of small plugs of soil from your lawn. This allows oxygen, water, and nutrients to get down to the roots, which is necessary for growth and improves the health of your lawn. This process also helps to control thatch, the dead layer of grass left over from mowing, by providing oxygen to the microorganisms that break down the thatch layer. Excessive thatch slows growth and weakens turf.
Overseeding is the process of spreading new grass seed throughout your lawn to help it grow. This will help cover any bare or thin spots in your grass and will help improve the health, appearance, and color of your lawn. Overseeding your fescue lawn once per year can help prevent drought stress, disease damage, and bare patches.
At Turf Masters, we broker our own seed for overseeding, and it's not something you can find in the store. We choose our seed based on findings from the National Turfgrass Evaluation Program (NTEP). We only choose varieties of fescue shown to have superior resistance to drought, disease, and heat stress. Starting with the best seed makes a big difference.
What's the process like?
In the fall, we'll perform a "Double Pass" core aeration treatment on your fescue lawn. We weave through your yard utilizing our unique aeration pattern to ensure the highest penetration of core holes. Once completed, we overseed your lawn with the finest grade fescue seed that one can apply.
If you haven't scheduled your core aeration and seeding with us, give us a call today!