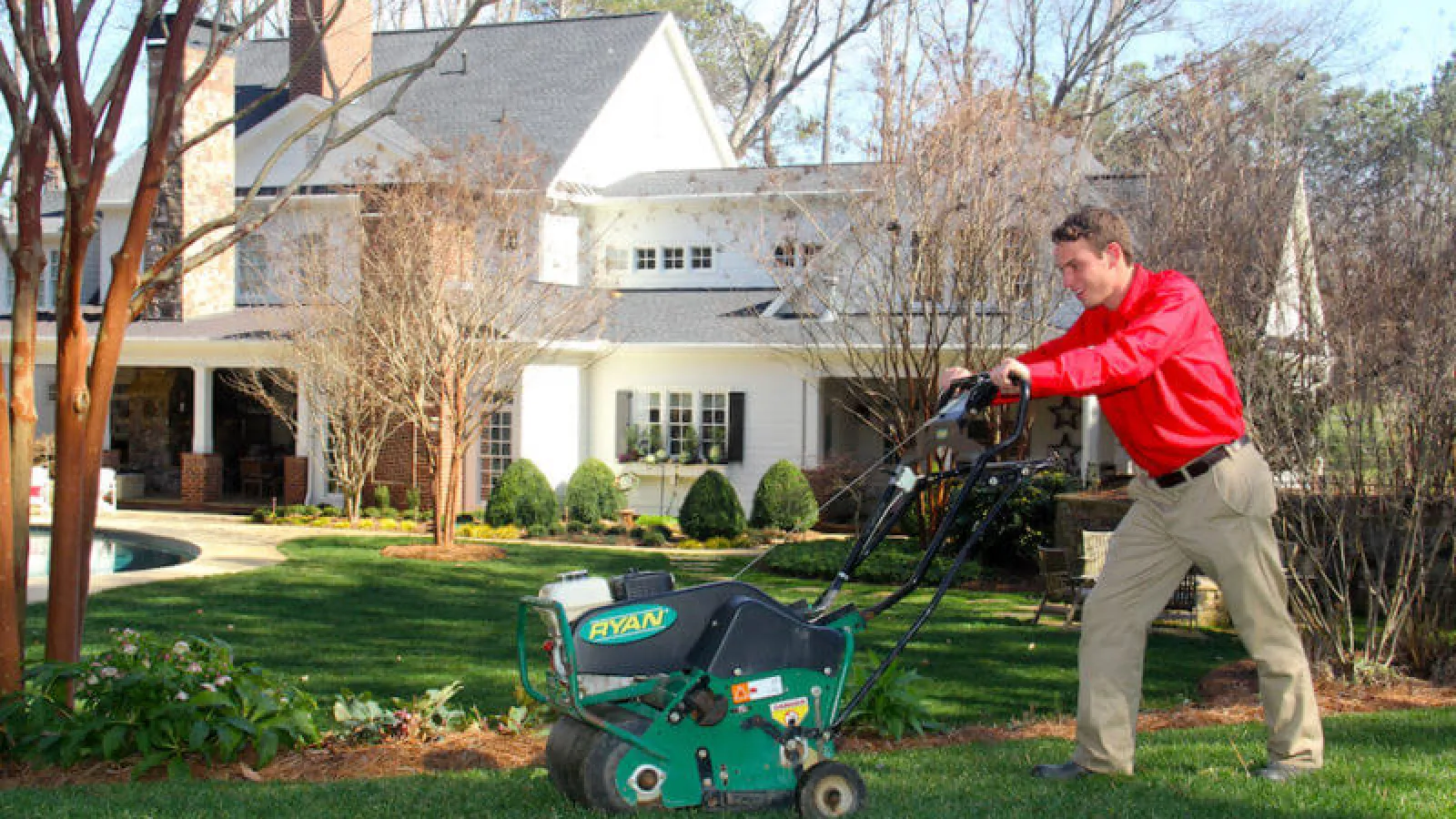 Why Spring is the Best Time for Aeration
The best way to get your lawn ready for spring and warmer weather is aeration. If you are in the south where temperatures get pretty high, aeration is absolutely important. We recommend you aerate your lawn once per year.
If you have a warm-season grass, you should aerate now (early spring) as temperatures start to rise. If you have cool-season grass, fall is going to be the best time to aerate and seed your lawn.
Aeration is necessary for the growth and health of your lawn. It pokes holes in your grass allowing oxygen, water, and nutrients to get down into the soil. This soil builds a strong foundation for your entire lawn.
Here's why now is the best time to aerate:
This is when your lawn begins growing. You want to catch it before it hits prime growing season.

It allows nutrients to get into your soil BEFORE warm temperatures hit. Once those warm temperatures hit, it's hard for the nutrients to get deep enough to make a difference.

It allows the grass time to "heal" and fill in the holes. While these holes are essential in getting the nutrients to the soil, you obviously don't want them in your grass year-round.
Please note that if you have fescue grass, this is not the time for you to aerate your lawn. As spring and summer approach, your lawn is going through a time of dormancy.
We're quickly booking our clients for their aeration this season. If you haven't already, give us a call!