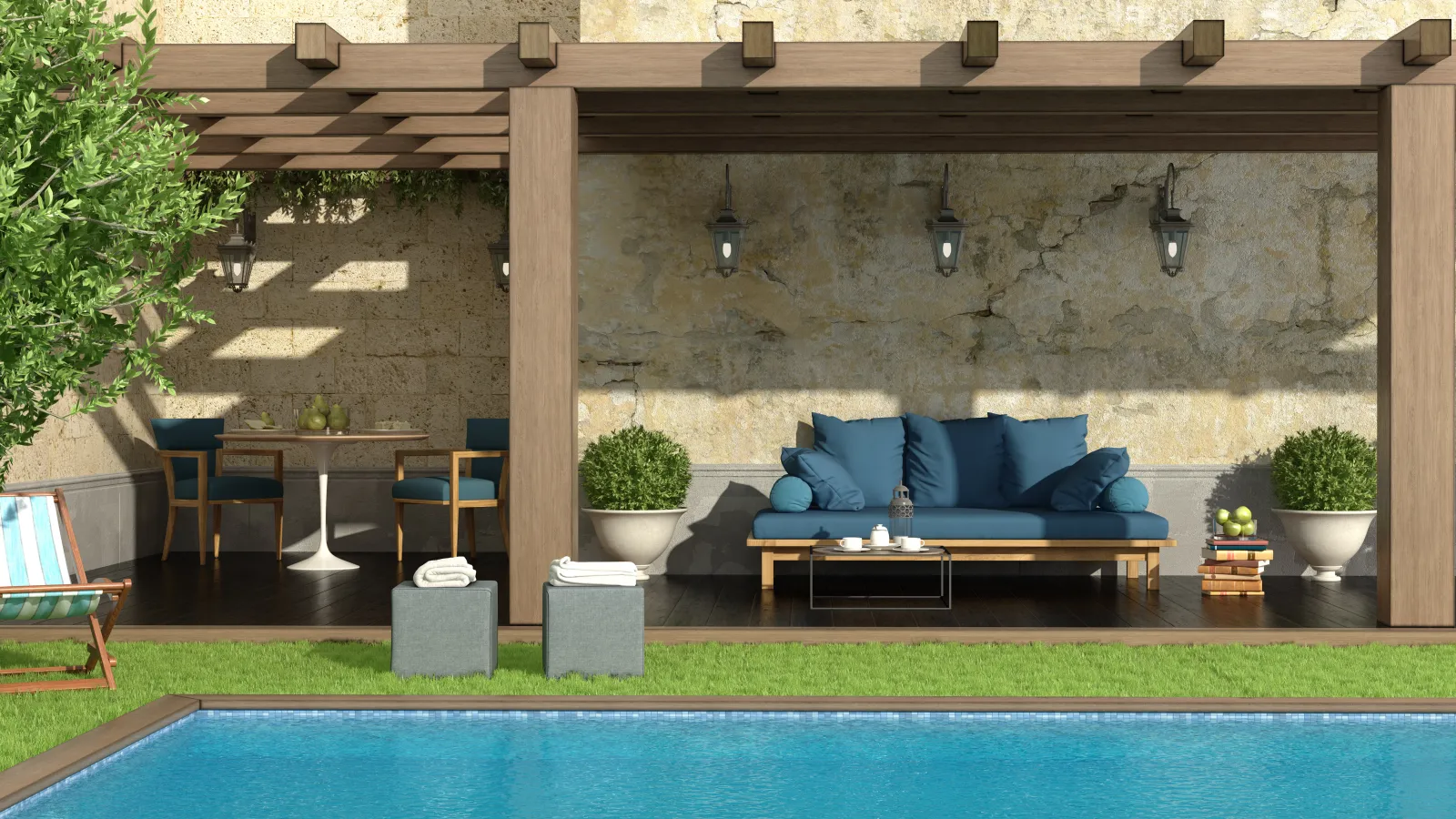 5 Affordable DIY Projects for Your Dream Backyard
It's no surprise that you want your yard to look as great as possible. It's where quality time is spent with your family, and it's a huge part of what makes your house a home. The good news is, there are so many DIY things you can do to create your dream backyard…and you don't even have to hire a professional.  
We've put together a list of affordable DIY projects that any homeowner can accomplish:
1. Wooden Paths
If you have planks of wood sitting around or old wooden pieces that you're thinking about trashing, don't jump to that quite yet. You can use old pieces of wood to create a welcoming path for your yard. Reclaim wood that you have or find pallets to take apart and place planks parallel to each, creating a walkway. You can space the wood out or have each piece touching. Either way, this is one step closer to your dream backyard!
2. Light Up Paths With Rope Lights
Once your backyard has some paths, give it some character with rope lights. Your yard will stand out above all others once the sun goes down.
3. Potting Station
Source: Country Living
A potting station can give you a functional space that also catches the eye. The best part is, it's incredibly easy to make. It can be put together with just two metal trash cans and a weathered piece of wood or old door. Throw in some metal stools and you are set for all your potting needs. Clean the space after you're done or leave your soil and unplanted flowers sitting out to show the functionality of your new potting station.
4. Wine Bottle Bird Feeders
This easy way to recycle your wine bottles can quickly provide decor for your yard that you'll love. Grab some wood and build a little house with a space to place your wine bottle. Fill the bottle with bird seed and place it upside down in the feeder. Welcome your new bird friends and remove, refill, and replace when they've run out of seed!
5. Pallet Furniture
Go to local stores, find pallets that are being thrown out, and stack them to create the base of a couch or bed. Get some old cushions, cover them in a sheet or fabric of your choice and staple the fabric with the cushions inside. Grab some decorative pillows and you're finished! This is an easy, cheap (if not free) way to avoid the pricey yard furniture that you would usually buy.
Before You Get Started…
If you want more tips for a DIY dream backyard, check out these 67 ideas from Country Living. Before you start decorating, though, make sure that your grass is healthy. We'd love to help you have your dream backyard (and front yard!). We'll give you a free estimate and work with you to put you in the perfect position to start decorating.