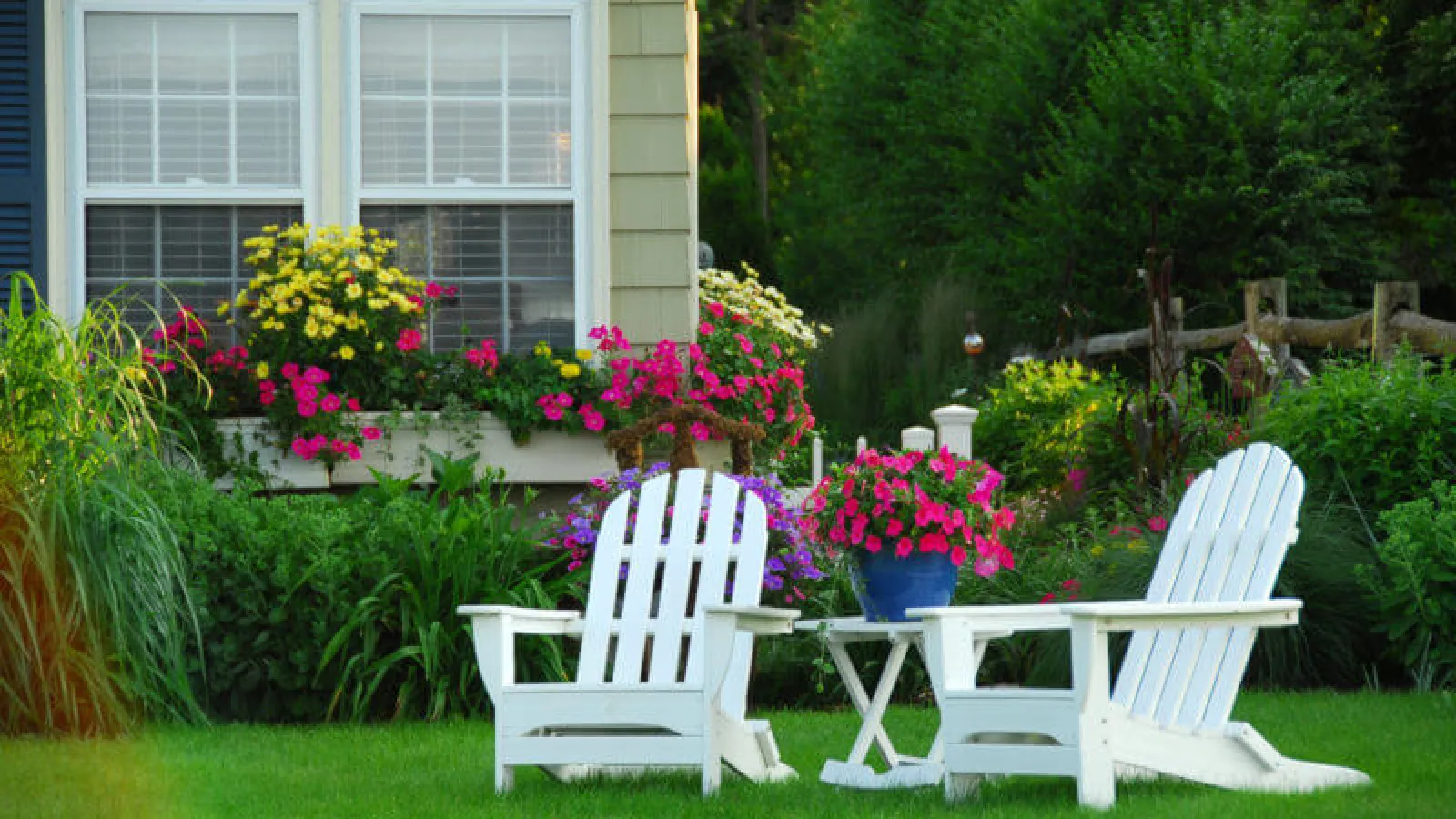 The Summertime Backyard of Your Dreams
Summer is the perfect time to get outside and create the backyard you've been dreaming about. Outdoor entertaining is at an all-time high and most of your time is probably spent outside. Why not make your yard a place you want to spend that time?
Here are a few things you can do to get that perfect backyard:
Consider installing stepping stones or a rustic footpath in high-traffic areas of your backyard to minimize the damage done to the grass. This is a simple way to cross your yard without wearing down the grass and is very easy to build.

Plant a vegetable garden! This feature is an aesthetically pleasing, functional asset to your yard. It gives off a great look while also providing your family with fresh produce all summer long.
In need of some relaxing privacy? Put up a fence around your backyard. This can give your yard a peaceful, secluded feel and can keep out unwanted animals or pests that may trample your plants or garden.

Update your outdoor furniture. You don't necessarily need to go out and purchase new outdoor furniture. Scrub off any rust or dust, sand down the old paint, and spray paint with a new color.

Add landscape lighting! A little lighting can create the perfect ambiance and summer night feel in your backyard. Solar lights are a great option if your backyard receives a lot of sunlight during the day.
What are you thinking about doing in your yard this summer? We'd love to hear from you!
Don't forget that the summer can do some damage to your lawn if you aren't careful. Continuous activities on your grass means some wear and tear. Make sure your lawn has the nutrients it needs to stay healthy and strong!