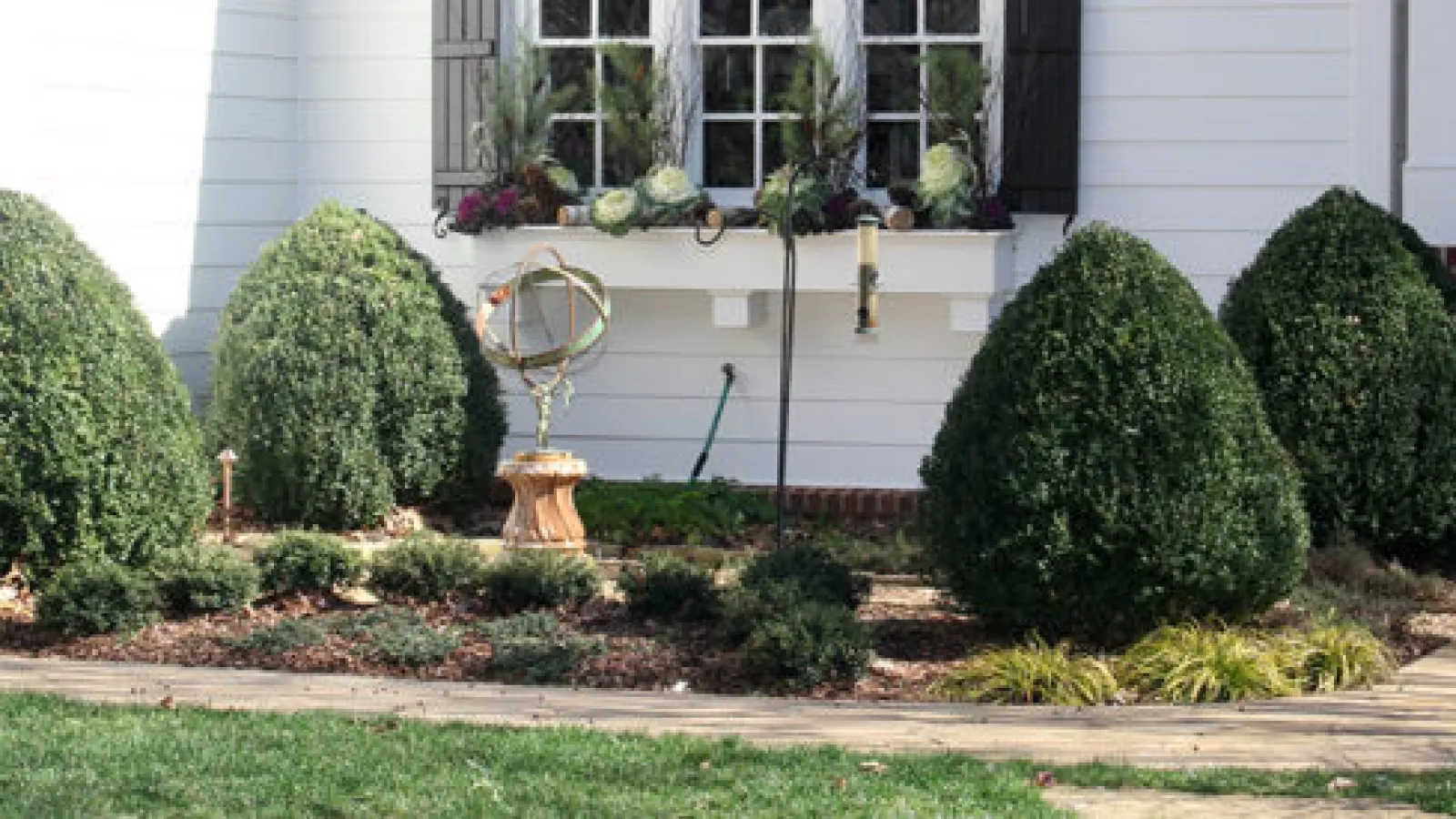 There's More to a Beautiful Landscape Than Just Lawn Care
There's more to having a beautiful landscape than just lawn care. Tree and shrub care is a service that can help you achieve the "magazine-worthy, neighbor-envying" landscape every homeowner wants.
Having a beautiful, thick, green lawn is just the start of a stunning landscape. A healthy, dense turf will combat weeds—the weeds simply will have no place to grow. Regular and timely lawn fertilization will promote color and density. But what about your trees and shrubs? They need love too.
Tree & Shrub Care
A finely tuned fertilization, insect and disease control service for your trees and shrubs will ensure their health and beauty. Air, water, sunlight and nutrients are the four basic elements trees and shrubs need for survival. Despite having the appropriate amount of water and sunlight, these plants sometime need extra care to keep insects and disease away. Supplemental fertilizer and nutrients will defend against common insects and diseases which can invade quickly. Year-round, professional care is your best defense.
Common Insects
Aphids
Azalea caterpillars
Lace bugs
Oakworms
Spider mites
Scale
Common Diseases and Fungi
Dogwood anthracnose
Juniper tip blight
Leaf spot
Phomopsis blight
Powdery mildew
Sooty mold
Our custom blend of fertilizer acts as a "vitamin pack" for trees and shrubs. It includes 10 of the 16 basic nutrients needed—four of the others 6 occur naturally through air and water.
Our Tree & Shrub Program not only protects against some of these common insects, diseases and fungi, but also promotes bolder, brighter colors and healthier trees and shrubs.
For more information about our year-round Tree & Shrub Care Program, contact us. Together, we can help you protect and extend the life of your landscape investment.