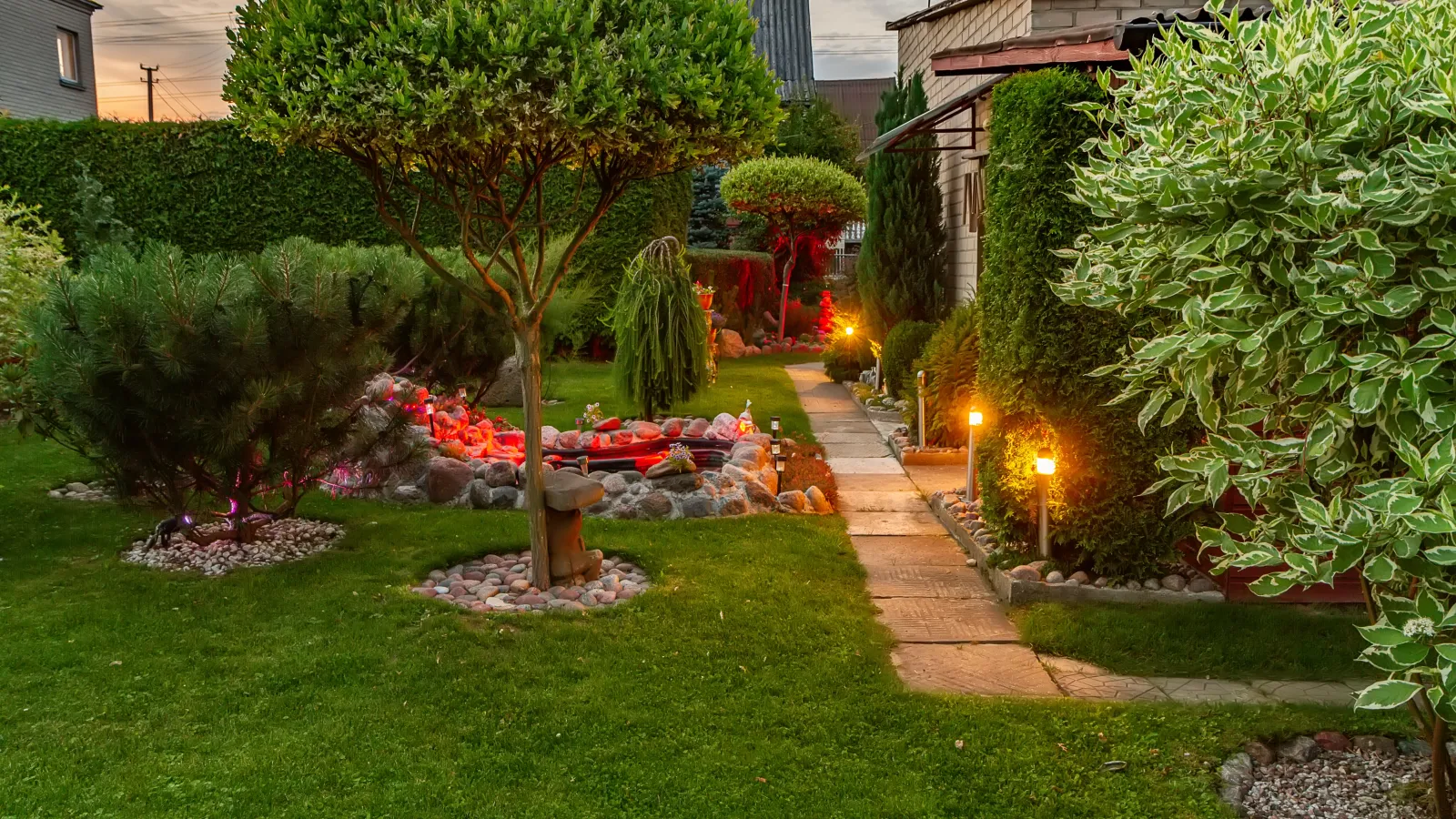 Tips For Healthy & Happy Trees & Shrubs This Fall
While our Tree & Shrub Care Program will set your landscape up with the proper nutrients, there are a few other practices you should consider to maintain a healthy landscape this fall.
Pruning
Pruning in the fall is important to the overall health of your plants. It helps relieve stress and keeps them growing throughout the year. Fall is the best time for pruning many of your trees and shrubs. Once the leaves have fallen off, it's much easier to see the branch structure of the trees and shrubs. This helps you perform better and more selective cuts. Please note that some plants need to be pruned in the early spring including rhododendrons and others.
When pruning, look for the non-beneficial parts of the plant, including dead or broken branches and remove them. Removing the damaged parts of the trees and shrubs will greatly improve their health and appearance. It will also increase air and light penetration for bettering flowering in the spring.
While we do not offer this service, we highly recommend you prune your plants.
Mulching
Mulching in the fall is essential to giving your tree and shrubs' root systems an extra layer of protection against the future winter temperatures. It also helps maintain proper moisture levels in the soil during the dryer, colder months.
Applying the correct amount of mulch is important when mulching your trees and shrubs. We recommend applying approximately 2-3 inches of mulch from the plant's leaf canopy edge to the base of the plant in a donut shape. However, do not place too much mulch against the base of the plant. This can lead to problems caused by disease and insects.
Other Fall Tree & Shrub Care Tips
While the above tasks are essential to getting your trees and shrubs on the right track in the fall, there are a few other tips we recommend as well.
Many people underestimate the fall season in terms of planting new trees and shrubs, but once the cooler weather has set in, the conditions are perfect for stimulating root growth in new trees.
If you are looking to plant this fall, try planting balled and burlapped trees and shrubs. This allows for easier planting and establishes a better root system for spring blooms.
For more information about our Tree & Shrub Program, contact us today. We look forward to providing superior care to your entire landscape and helping you have happy and healthy trees and shrubs.