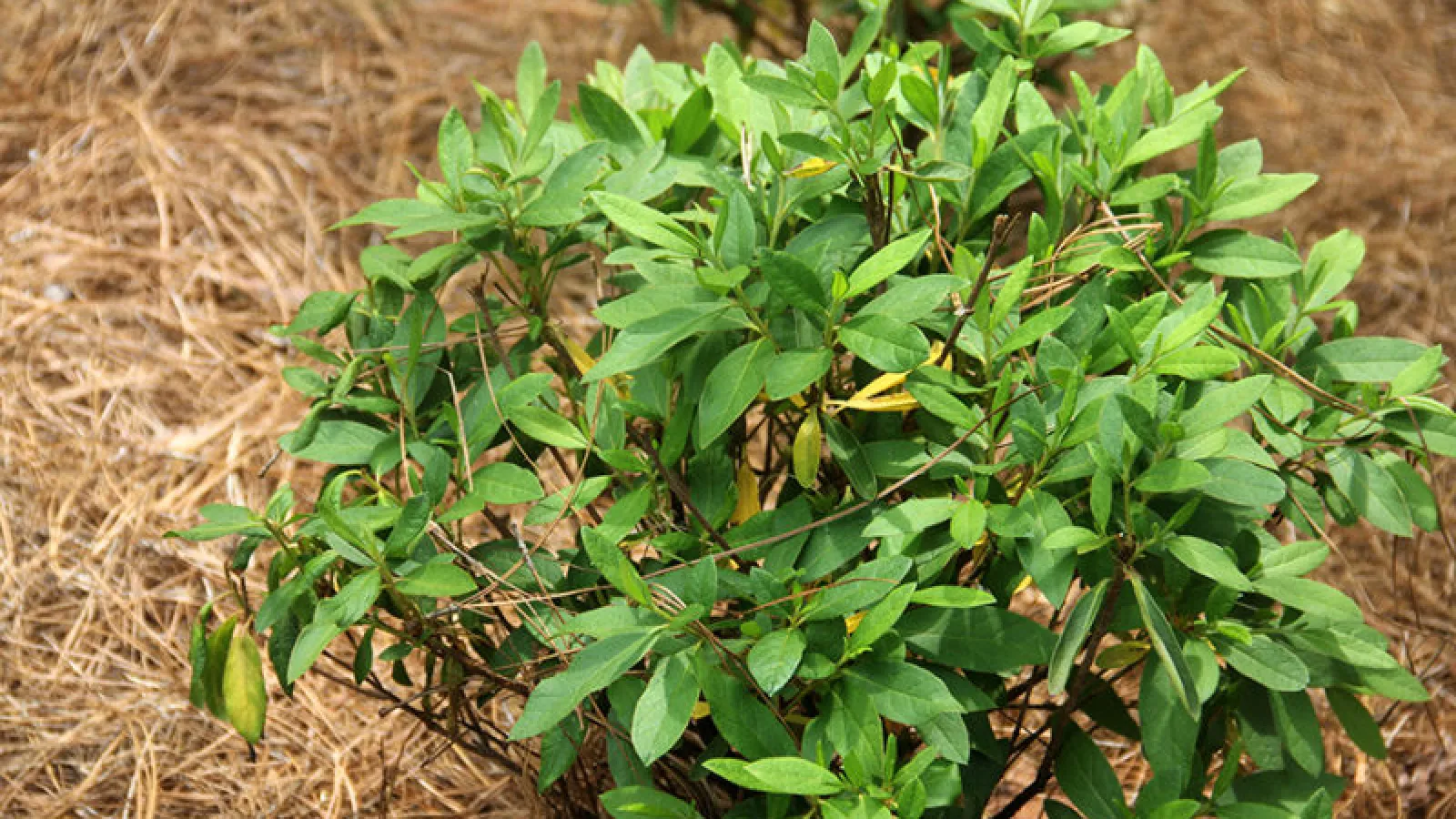 Winter Care for Trees & Shrubs
For many, one of the best things about the temperatures rising in early spring, is your landscape. In spring, lawns, trees and shrubs start to green up. Flowers and even some trees and shrubs, begin to bloom. But just as with your lawn, what you do in the cooler months affects how your trees and shrubs look in the spring and summer.
You may not think about your trees and shrubs during the winter, but you should. Winter can be hard on outdoor plants. And if they're not properly cared for in the winter months, they may not properly thrive in the warmer months. While no one can entirely prevent cold damage, we have recommendations on some things you can do as a homeowner to reduce potential issues.
Keeping Trees & Shrubs Healthy During The Winter
Install a layer of mulch around the root of each tree or shrub to help control temperature extremes and minimize moisture loss
Remove fallen leaves from around trees and shrubs
Prune disease infected limbs to help eliminate further infection
Bring potted plants indoors
Despite our best efforts to select climate-appropriate plant material for our gardens, unexpected weather events will inevitably occur. Speaking of climate-appropriate plants, if you're in Georgia, Alabama, South Carolina or Tennessee, you're in US Hardiness Zone 7 or 8.
Commons Plants for Zone 7 & 8
Zones 7 and 8 offers more opportunities to add plants with year-round interest compared to some of the other zones.  While few trees and shrubs in these zones bloom year-round, our climates can support "four season plants."  Common four season plants include: 
Pines
Spruces
Junipers
Firs
Rhododendrons
Camellias
Creeping phlox
Dogwoods
River birches
Japanese maples
Hydrangeas
Azaleas
Fosythia
Viburnum
So assuming your landscape includes the plants that do best in our hardiness zone (and we hope you do!), don't forget to protect them when the weatherman warns of unusually cold temperatures.  Just as you may prep your home for cold weather, you need to do the same with your plants. Remember, your landscape, including your shrubs and trees, is an investment.  They contribute to the overall value and beauty of your home.  So here's some tips for prepping your plants for cold weather.
Cold Weather Preparation Tips
Water plants several hours before a freeze. The watering allows the moisture to evaporate slowly, and helps the soil retain heat and protect the roots and lower foliage.
During a temporary cold snap, cover entire shrubs with burlap, sheets or blankets for insulation. This acts like insulation keeping warm air from the ground close to the plant.
For the best protection, use a frame to prevent the covering from touching the plants. Extend the cover all the way to the ground to retain heat radiating from the soil.
Pruning
Despite the weather–whether we have a mild winter or experience a record low of -17 degrees Farenheit like we did in Nashville in January, 1985–we can't stress enough the importance of proper pruning. Generally speaking, shrubs and trees that bloom on new growth should be pruned in the winter and early spring, while those that bloom on old growth should be pruned in late spring or summer. (By the way, we sure hope we don't see that kind of winter again here in the southeast.)
Improper pruning can result in mis-shapened plants, reduced blooms and higher chance of insects, diseases or winter damage. We have some tips for pruning to keep your plants healthy.
Pruning Tips
Prune on a mild, dry day
Prune after the last threat of a freeze
Prune out dead and diseases branches first
Remove unwanted lower branches and overgrown branches
Cut branches at the node (point where branch attaches to another)
As you can see, there are several things you can do as a homeowner to care for your trees and shrubs during the cooler months.  But, if you're not properly fertilizing and protecting your plants from insects and disease, contact Turf Masters today.  Our Tree and Shrub Care Program includes professional fertilization, insect and disease control for your trees and shrubs and promotes color, vigor, blooms and overall health.  And don't forget, the best winter defense is a good offense.
Photo credit: trees.com and Metro Lawn Care