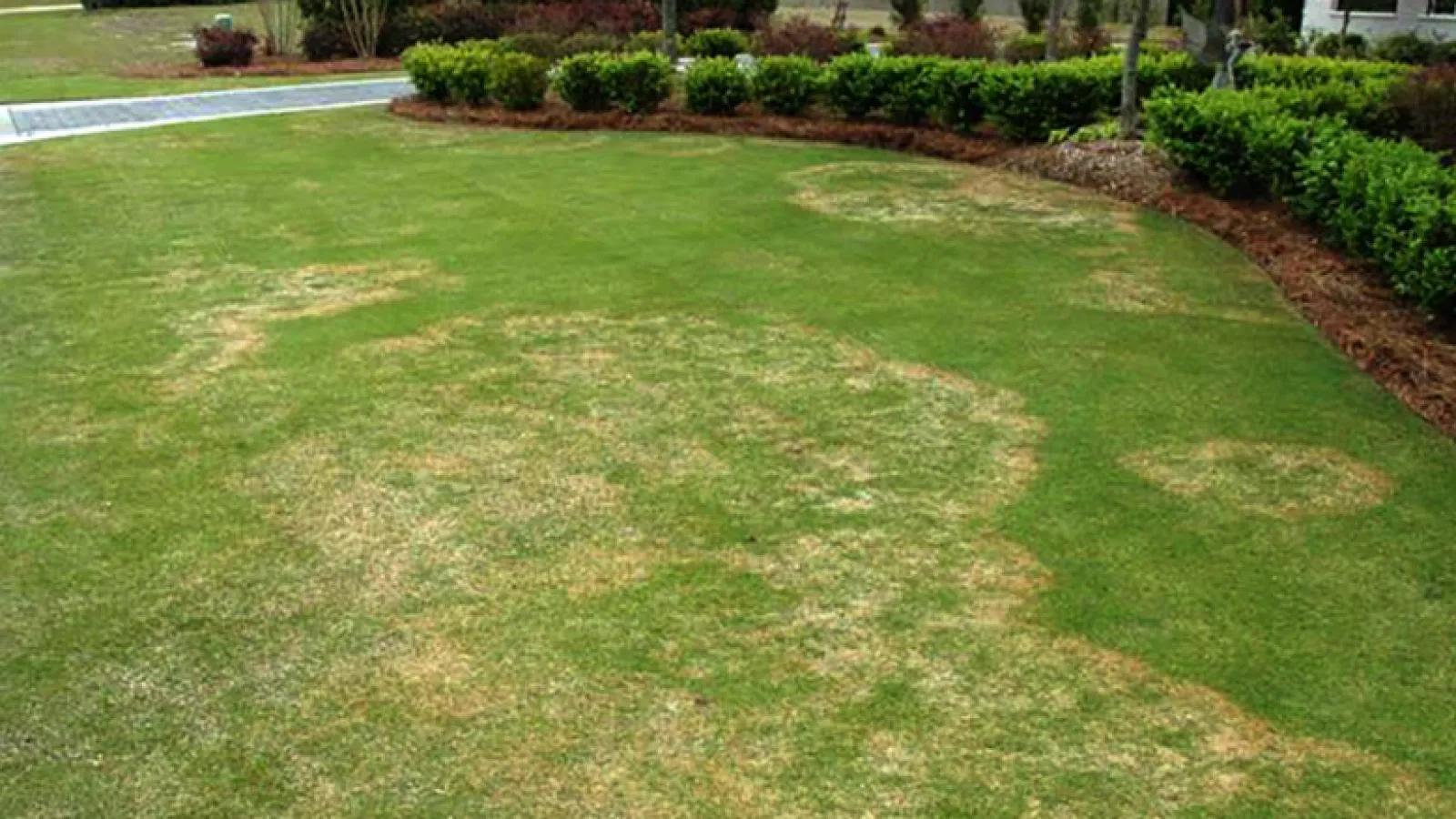 Watch Out For Zoysia Patch Fungus
In the Southeast, spring and fall is the time to look out for Zoysia Patch fungus in your Zoysia lawn. That's because Zoysia Patch reveals itself during spring and fall when the grass is transitioning into or out of dormancy. You've probably heard about Zoysia Patch but how much do you know about it? We will discuss what it is, what causes it and how you can prevent it.
What is Zoysia Patch?
Zoysia Patch, also known as large patch, is one of the greatest threats to your Zoysia lawn. Turf damage begins with round, discolored patches that expand over time. The borders of the patches are darker where the fungus is actively growing and sometimes appear orange, yellow or bleached. The fungus damage can vary in size, but the result is patches of light brown grass that are roughly circular in shape. These affected areas can range from a few inches to several feet and if they grow large enough, they can merge. Many times the grass in the center of the patch will recover quicker, resulting in a doughnut-shaped pattern.
Zoysia patch is caused by the soil borne fungus Rhizoctonia solani. Side note: a different strain of the same fungus causes brown patch in cool season grasses.
Conditions & Damage
Mild temperatures and prolonged periods of moisture, causing the leaves to be wet, are the perfect conditions for Zoysia Patch to rear its ugly head. It's spread through movement of infected plant parts or soil by equipment, people, animals, water, or wind. For this reason, it's important to remove loose thatch and leaves from your lawn. Fortunately, Zoysia Patch fungus will not kill your grass; however, it does create large, unsightly patches that without proper fertilization, will continue to grow throughout the growing season.
Zoysia Patch Prevention
The best way to prevent Zoysia patch fungus is to have regular and timely lawn care program treatments. Treatment by a professional is recommended due to the requirement of applying the appropriate products to your lawn in the appropriate amount at the appropriate time. We also recommend fungicide treatments for your Zoysia lawn. And don't forget about core aeration. It's a service that is often overlooked. It helps with drainage, which in turn helps to prevent Zoysia patch.
Unfortunately there isn't just one thing you can do to avoid Zoysia patch. It's important to treat your lawn year-round because in most cases, once you've recognized the issue, the damage is already done. Prevention is key!
For a free lawn evaluation, contact Turf Masters today.