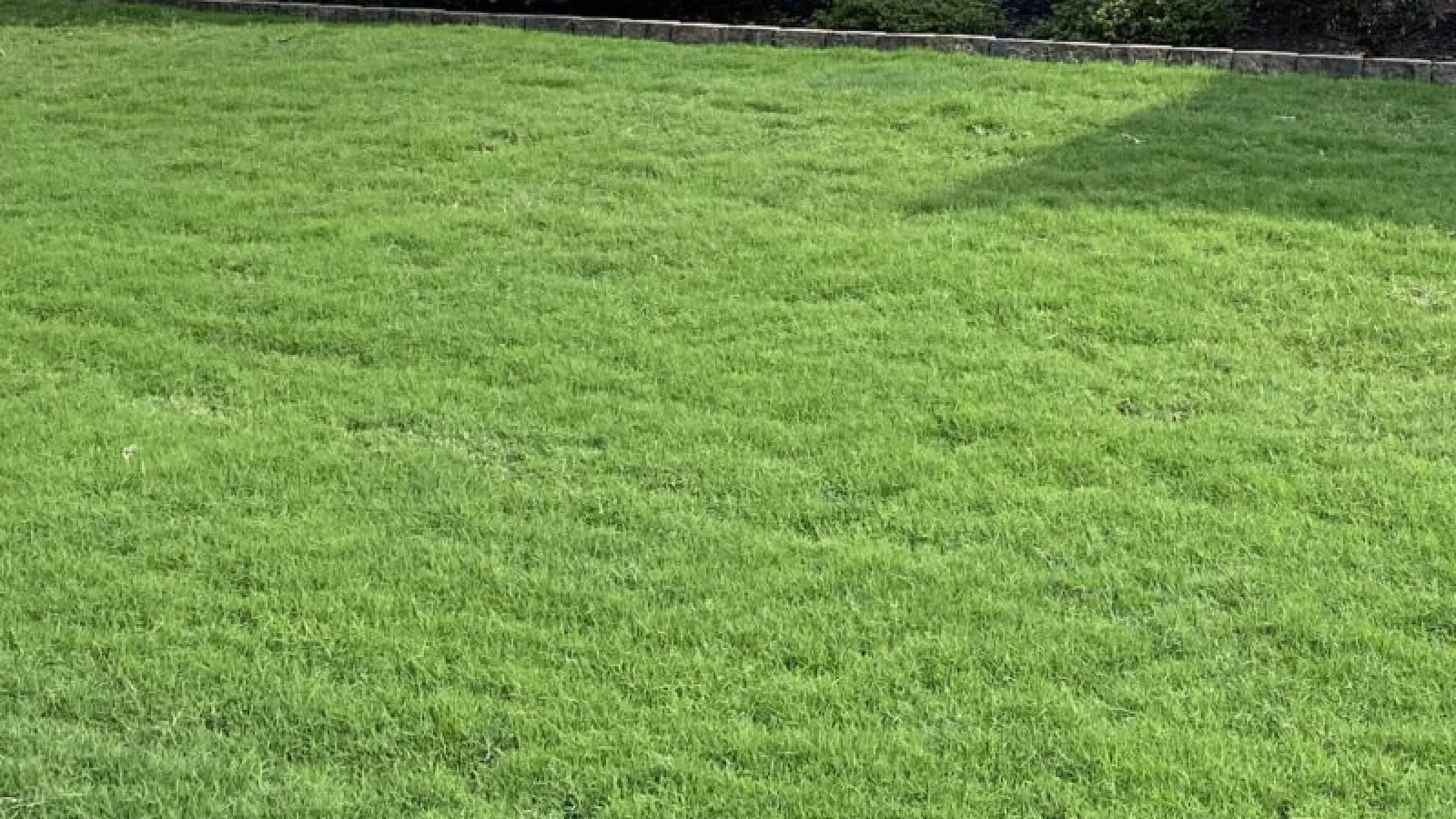 Want to take your lawn to the next level? Growth regulators are the secret to a beautiful, healthy lawn. And fortunately, you've come to the right place–Turf Masters Lawn Care.
The purpose of growth regulators is to stunt the vertical growth of your warm-season grass like Bermuda or Zoysia. When this happens, the lateral growth is stimulated. To learn more about growth regulators and all the incredible benefits, read on.
How They Work
Here's a quick science lesson. Plants create leaves, stems, roots, and flowers (also called biomass) by producing new cells from existing cells that divide through cell division. Once the plant has new cells, these cells must stretch or elongate to make new biomass. The growth process for turfgrass is the same.
Plant growth regulators have been around for many years and have been an important part of the professional turf and sports industry.  But it's now become popular for homeowners.  Growth regulators stimulate and hinder specific plant functions to help slow the vertical growth of your lawn.  Fortunately, they do not harm the grass and do not interfere with plant respiration, photosynthesis, or other internal functions.
Benefits
Growth regulators sprayed on the lawn will slow the vertical growth by up to 50 percent for four weeks. Here are some benefits of growth regulators:
Improved lawn health and stress relief – Grass growth requires quite a bit of energy, especially early in the season during the rapid growth phase of cool-season varieties. As your lawn faces the stresses of summer, energy reserves can be used up faster.
Reduced mowing – Growth regulators can be beneficial for warm-season grasses that spread by the production of stolons. Stolons are the above-ground runners that readily challenge any boundary or border.
Weed Suppression – Because your lawn will grow thicker and denser, weeds will not have the space to grow.
Less Watering – As your lawn becomes healthier and the roots grow deeper, it will require less water.
Greener grass longer – Growth regulators help create a brighter green on each grass blade, and your warm-season lawn will stay greener into the fall.
Get Started Today
Our Program consists of 5 treatments spaced approximately 30 days apart beginning in May. Even if you start later in the growing season, you will still see the benefits.
For the best results, we ask that you cut your lawn before the product is applied. You also want to remove leaves, thatch, or clippings before application. By following the above recommendations, the product will be able to reach the grass blade, the base of the turfgrass, and the root maximizing the growth regulator's potential.
If you're ready to have a thicker lawn, mow, and water less, get started with our Growth Regulator program today.