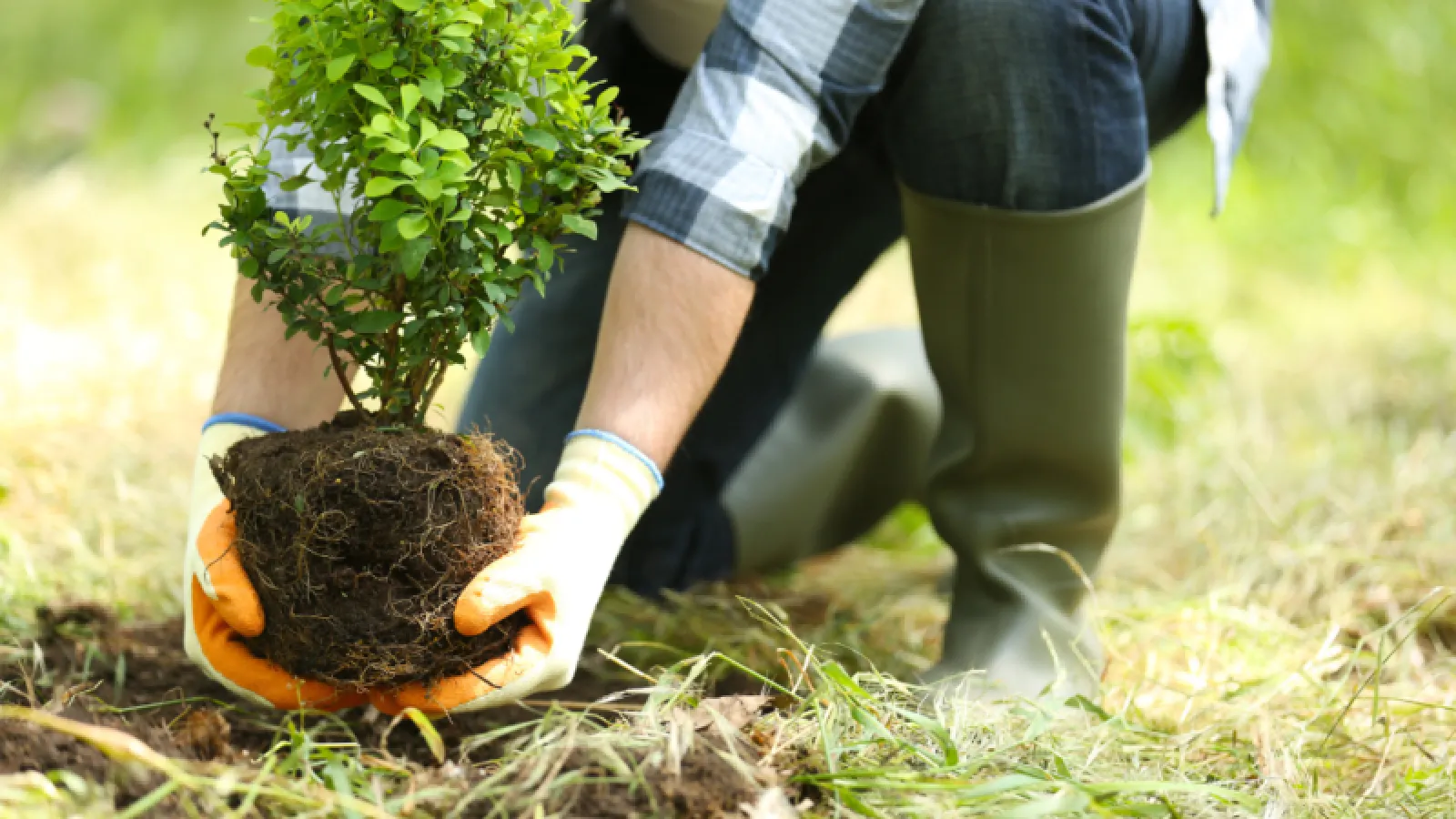 Many homeowners use the fall season to make improvements and changes to their landscapes. Changes can be small like planting a few trees or shrubs to large ones like building an outdoor kitchen. We'll focus on the trees and shrubs today. (We don't build outdoor kitchens, sorry.)
It's All About Timing
There is a lot to consider when planting trees and shrubs but one of the most important is timing. Fall is an ideal time to plant in the southeast because it's after the summer heat and before the cold weather sets in. It's the start of the dormant season for many plants. This is a time when roots store energy to use during the next growing season and the new plant will use fewer resources.
While it's okay to plant during the rest of the year in most circumstances, it may require more maintenance on your part including watering and fertilization.
Planting Tips
Proper planting will enhance the plant's strength and vitality. Whether you tackle the plating project or hire a professional, here are a few tips for planting:
Select plants best suited for the amount of sun or shade in the planting area.
Is your soil a clay mixture or more sandy? Select plants suited for the soil type.
Consider the drainage in the area. Some shrubs prefer drier soil than others.
Don't plant too deep. Plating too deep can cause the new plant to die quickly or linger for years, but never really thrive.
The hole for planting should be two to three times the diameter of the soil ball.
Try not to disturb the soil ball of the plant. A broken or loosened soil ball may prevent the plant from absorbing all of the water it needs.
Thoroughly water and mulch around the new plant once it's in the ground.
Adding trees and shrubs to your landscaping can create or enhance functional outdoor spaces and contribute to your home's overall curb appeal. There are many benefits to planting trees and shrubs in your yard, including providing privacy, shade and creating outdoor areas to enjoy with family and friends.
Although we don't offer tree and shrub planting services, we can help once the plants are in the ground. With our year-round Tree & Shrub Care program, our experts will keep your trees and shrubs healthy and thriving. Contact us to learn more about our program.