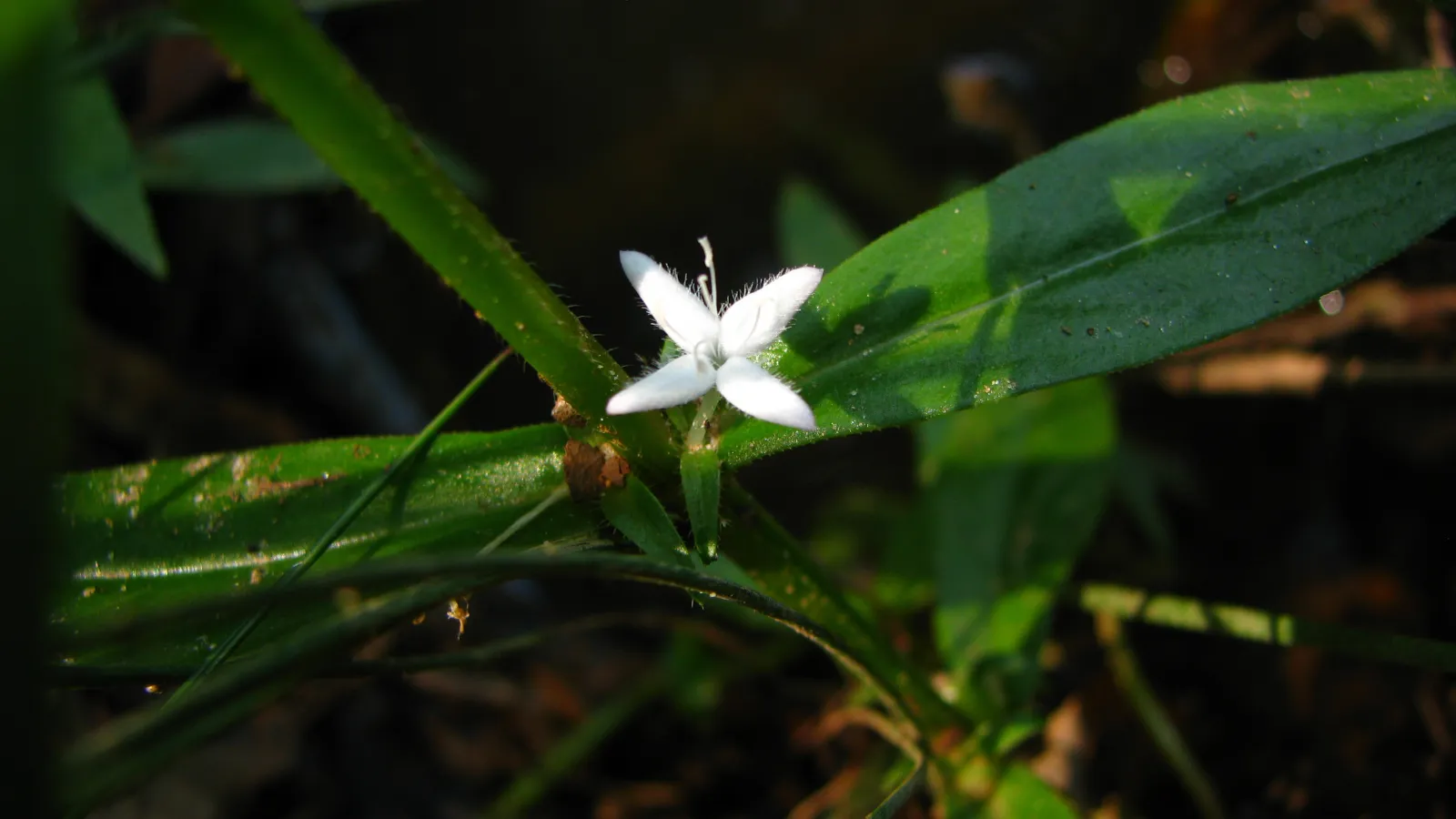 Warm-season lawns in the southeast are finally starting to green up. They've been a little slower to green up than in past years due to the cooler spring we had this year. Lawns that have had professional fertilization and weed control services are really looking good. But for homeowners who have DIY'ed or even neglected their lawn care, summer weeds may be rearing their ugly heads.
As with any lawn issue—weeds, disease, fungus—some weeds are more difficult to control than others. Common summer weeds that are challenging to control include Virginia buttonweed, lespedeza, chamberbitter and doveweed. That being said, control is not impossible. Let's take a more in depth look at Virginia buttonweed and Lespedeza to learn more.
Virginia Buttonweed
Virginia buttonweed is a deep-rooted, perennial broadleaf weed. It can found in warm-season turfs as well as Fescue turfgrass. Virginia buttonweed prefers moist to wet areas and can tolerate mowing heights as low as one-half inch. Removing it by hand is often ineffective because the creeping roots or fragments left behind can re-establish a viable plant. Quick identification and treatment are keys to controlling this nuisance weed.
Lespedeza
Also known as Japanese clover, common lespedeza is a summer annual weed that is problematic. It has three smooth, oblong leaflets and as it matures, the stems harden and become woody. This weed can flower in later summer with small pink to purple flowers. Lespedeza grows close to the ground, making it difficult to cut with a mower. It grows well in thin turf and dry, compacted soil, and can easy choke out a weak lawn.
Controlling These Weeds
Maintaining a healthy lawn is always the best control against Virginia buttonweed, lespedeza and other weeds as pre-emergent herbicides are not very effective. Thick turfs with a healthy, deep root system create competition for weeds and will help keep the weeds at bay. As a homeowner, here are some things you can do to help combat common summer weeds.
- Water deeply and infrequently, about 1" per week.
- Aerate warm-season grass in the spring and Fescue in the fall to loosens compacted soil and promote grass growth.
- Mow regularly with a shape mower blade.
- Mow at the proper height for your turf type: Bermuda & Zoysia lawns at a height of 1-2"; Fescue at 3-4".
These cultural practices coupled with our professional fertilization & weed control program can create a healthy lawn that will be more resistant to weeds. If you have any questions about Virginia buttonweed, lespedeza or other weeds, please contact us. We are here to help.