Aeration & Seeding Customer Instructions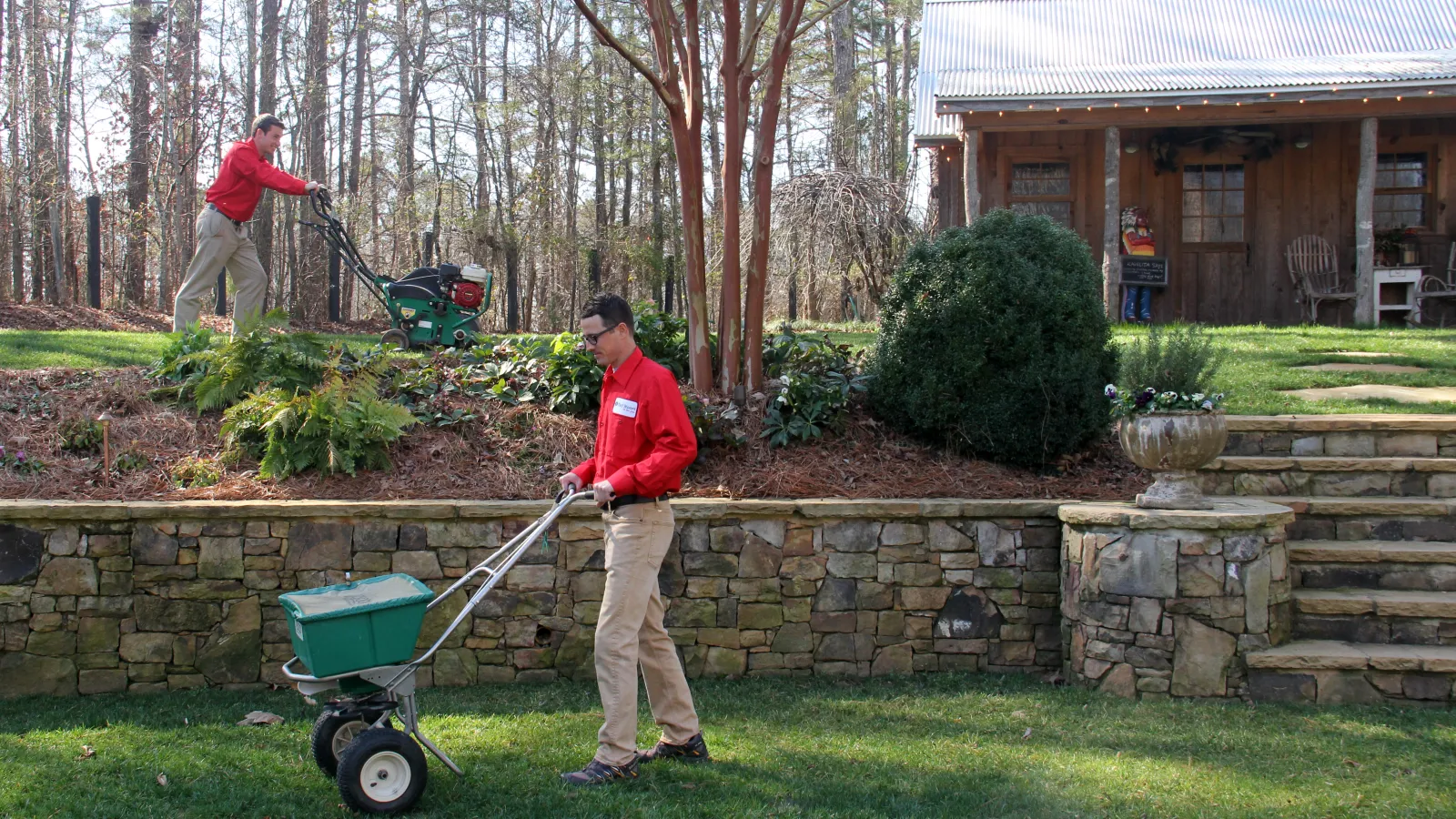 For Optimal Results, We Need Your Help
Thank you for choosing Turf Masters for your Aeration & Seeding service for your Fescue lawn. For the best possible results, we ask that you please complete the following items before your service.
Mow your lawn 1 - 2 inches in height.
Bag the clippings and rake out any excessive thatch.
If your lawn is being renovated, rake up all dead weeds and dead grass.

Water thoroughly. We suggest watering one hour per zone the night before your service.

Mark all sprinkler heads, shallow cables, invisible fence wires, etc.

Make sure pets are inside and gates are unlocked.

After Service Is Important, Too
After the aeration and seeding service is completed, your lawn will need daily attention.
The new Fescue seeds will need to stay moist. This means some amount of watering will be necessary daily. Because of the variances in lawns, irrigation systems, and watering methods, giving an exact watering time is impossible; however, a good guideline is to never let the seeded areas become completely dry and don't allow standing water.
Your Route Manager will provide additional information about caring for your lawn after service. But in the meantime, here are post-service instructions for your core aeration & seeding service. If you have any questions, please contact us.


Have More Questions About Your Fescue Lawn?